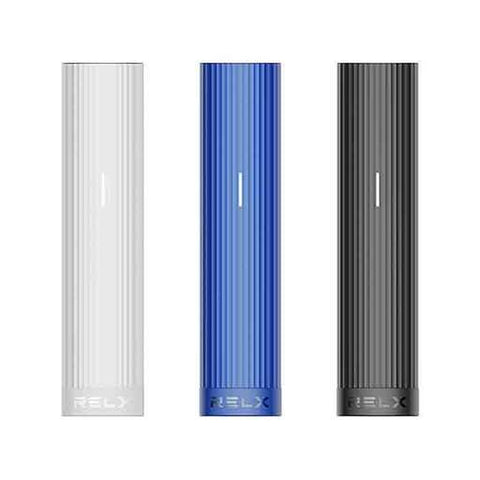 RELX Essential Device
Introducing the NEW RELX Essential device. Features a 350mAh recharging battery. Compatible with RELX essential/Infinity juice pods.  Juice pods are compatible with both the Essential and the infinity device.
RELX Technology announced the release of its next-generation e-cigarettes, the Essential device bringing advanced technological innovation to its mission of helping smokers around the world transition to better alternatives
The Essential is able to achieve a fuller flavor and velvety smooth puff from start to finish due to the independently-developed Super Smooth™ Performance technology. With more than a year dedicated to the design process, this data-driven technology was developed by defining five key elements that constitute the perfect puff. The company conducted 76 sensory tests and repeatedly refined the parameters measuring RELX Super Smooth™ Performance in order to perfect the technology, and redefine the optimal vaping experience.
NO JUICE PODS INCLUDED - BATTERY ONLY