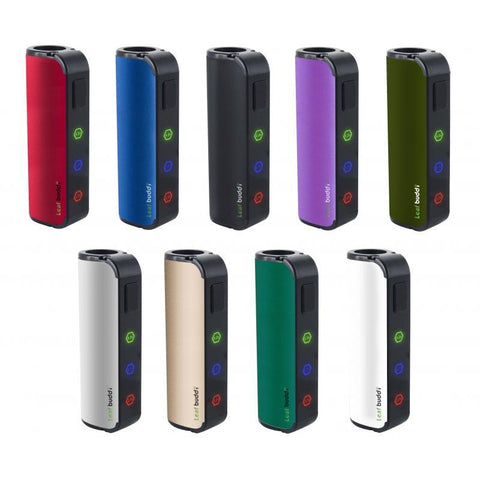 Leaf Buddi TH210 Mini Variable Voltage 450mAh Box Mod
The TH-210 Mini Box by Leaf Buddi is a strong variable voltage 450mAh battery that is both compact and powerful. The special heating chamber has a large diameter of 11mm, allowing wider tanks to be compatible.
Specifications:
Size: 63mm x 22mm x 16mm
Battery Capacity: 450mAh
Heating Chamber Diameter: 11mm
Variable Voltage - 3.0V, 3.7V, 4.2V
Preheat function (2 clicks): 2.5V
LED Indicator Light
How to Use: Press the button 5 times to turn the device on and off. For the preheat option, press the button 2 times. To change the voltage, press the button 3 times and the LED indicator lights will tell you what voltage it is set on; green is 4.2V, blue is 3.7V, and red is 3.0V. Remember to not charge the device over 4 hours.
Box Contents:
1 x TH-210 Mini Box
1 x USB Charger
1 x Connector