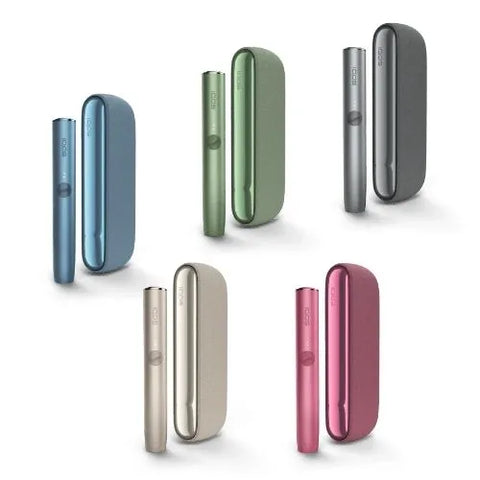 IQOS ILUMA STANDARD KIT
Description; 
IQOS Iluma has familiar design, which can be said to be a standard model of IQOS, but has been evolved. We have achieved a simple feel that fits comfortably in your lifestyle.
Device can be used two times continuously. It also has an auto start function that automatically starts heating.
IQOS Iluma is designed for use with Smart Core Stick™ only. Do not use IQOS Iluma and Smart Core Stick™ with traditional IQOS devices (IQOS 3 Duo and earlier models) and their dedicated tobacco sticks. This can damage the device.
Specifications; 
Released: 2021
Device type: Holder & Pocket Charger
Manufacturer: PMI (Philip Morris International)
Charging port type: USB-C
Dimensions: 121.5 х 47 х 23.4 mm / 4.78 x 1.85 x 0.92 in
Weight: 147 g / 5.2 oz
Battery capacity: 2380 mAh
Consecutive uses: 2
Uses per full charge: 20
Charging time: 2h 15m
Heating temperature: 350 °C (660 °F)
Heating method: Smartcore induction
Heating time: 15 sec
Sticks type: Terea
Session length: 6 minutes or 14 puffs