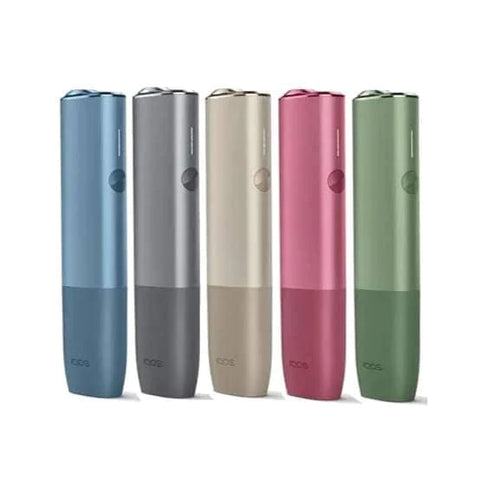 IQOS ILUMA ONE MOBILITY KIT
👉All colours are available

Iqos ILuma One Kit.

The new IQOS ILuma One is sleek, all-in-one with a bladeless design and the ability for 20 consecutive uses on each charge from IQOS.

A pocket-sized device packed with the SMARTCORE INDUCTION TECHNOLOGY™ for an enhanced tobacco experience.

The IQOS ILUMA ONE is the best choice if what you are looking for is a simple, compact and affordable device.

Thanks to the all new SMARTCORE INDUCTION SYSTEM™ technology, IQOS ILUMA PRIME offers you a cleaner and more enjoyable tobacco experience with a brand-new design inside and out.

No blade, no cleaning, with 2 consecutive uses and with smart gestures that bring your moments with IQOS to the next level.

The new ILUMA devices are only compatible with the new IQOS TEREA tobacco sticks.
Additional Information; 
IQOS ILUMA ONE is equipped with a new technology "Smart Core Induction System" like other "IQOS ILUMA" series
By eliminating the blade, cleaning after use is unnecessary
In addition 20 sticks can be used continuously (it can be used 20 times with a fully charged holder
IQOS ILUMA ONE does not have an auto start or smart gesture function It is a compact model that is convenient to carry, and the company introduces it as "the most affordable in the IQOS ILUMA series
In addition,the special tobacco stick (sold separately) is compatible with the "TEREA stick" (Marlboro heatsticks and Heets cannot be used)
The charge cycle is every 20 times. Charging time is about 90 minutes
Brand: IQOS.
Model: Iluma One.
Device Size: 121.6(height) × 30.6(width) × 16.4 mm(depth)
Weight: 90.5 g.
Continuous use: 2 times.
Charging cycle: Every 20 times.