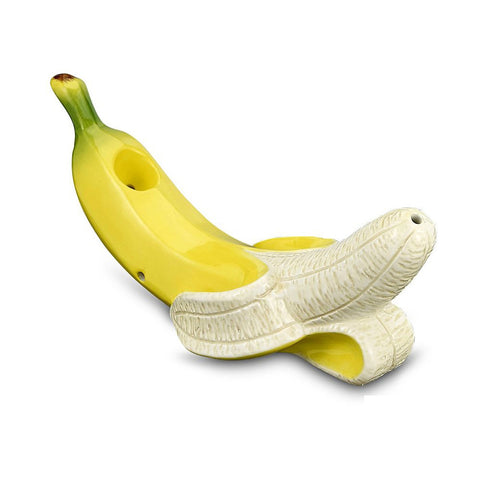 Fashioncraft - Banana Ceramic Pipe
Banana Ceramic Pipe by Fashioncraft
It looks and feels like a real banana that has been peeled open, ready to enjoy in any way you want. On the top of the banana is a bowl where you can pack your tobacco and light it. The smoke filters through the body to the pipe at the tip. This trendy banana pipe is fully functional and comes packaged in a color gift box.
Features:
Size 8 1/2" long, 3" wide, 3 1/2" tall
Made of ceramic
Looks and feels like a real banana
Realistic colors
Fully functional with a pipe and mouthpiece
This product is recommended for adult use only
Included:
1 x Banana Ceramic Pipe by Fashioncraft